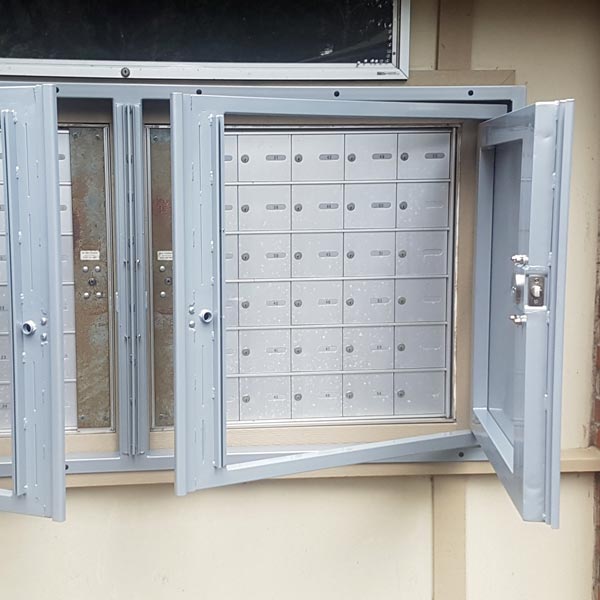 Heavy Duty Mailbox Enclosures
Protect your strata and commercial mailboxes from mail thieves, identity theft, and financial fraud. Multi-unit mailboxes in common areas are a prime target to be broken into, and because they are all made from aluminum, they are an easy target for thieves.
We build heavy duty steel mailbox enclosures to help keep your mailboxes safe, and with a variety of security features built into the construction and installation. Mailboxes enclosures are all welded steel, and powder coated in silver / grey, or a colour that better matches your building's colour scheme.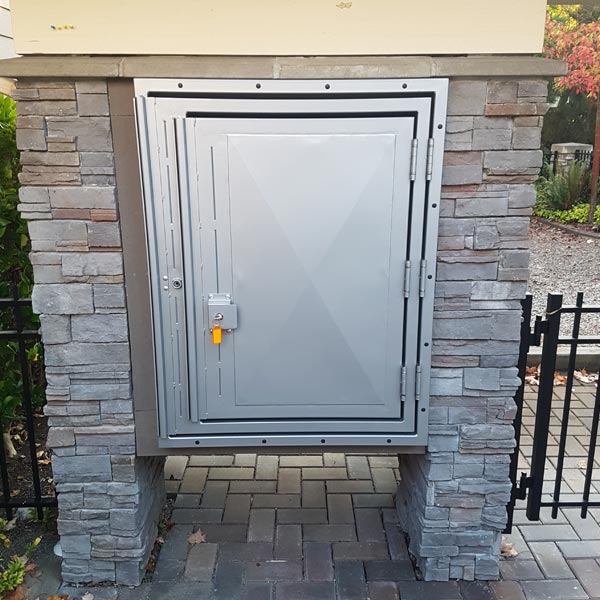 Always Secure, Always Accessible
Some enclosures require opening during the day to allow access for Canada Post to deliver the mail. Our enclosures are always locked, featuring a door-in-door design, with one access for tenants, and another for Canada Post.
This keeps the mailboxes protected at all times, and eliminates having to manage access every day.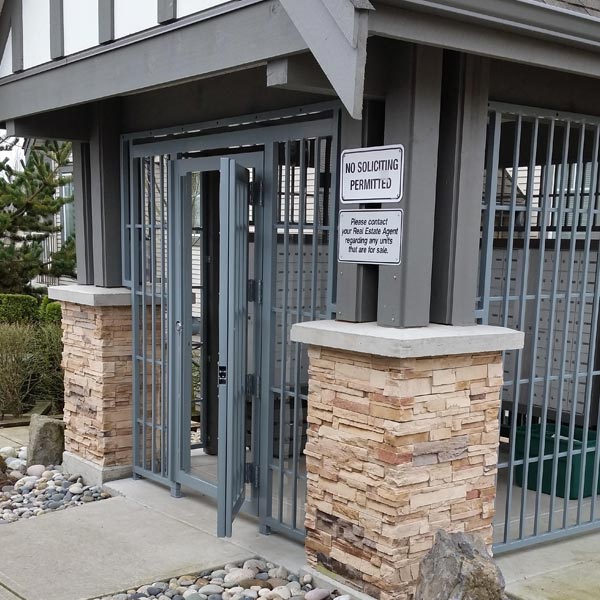 Security Upgrades for Mailbox Gazebos
We offer a variety of mailbox security solutions. In some cases, it's not technically or financially feasible to protect a large number of mailboxes with multiple enclosures. We can also secure your mailbox gazebo with the same security and access features as on our enclosures.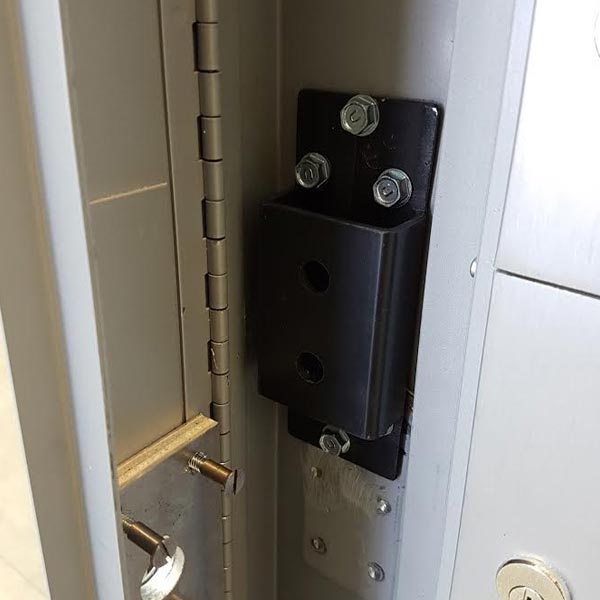 Security Upgrades for Mailboxes
We also fabricate various security upgrade kits for commercial mailboxes. We can harden the main door latch, making it much more difficult to pry open with steel latch holes for the crown lock and other enhancements. These upgrades, while not as good as a complete enclosure, offer increased protection that can deter break-in attempts.
We also fabricate and install security upgrades for your building intercom, used by Canada Post to gain entry to the building, and another prime target of thieves.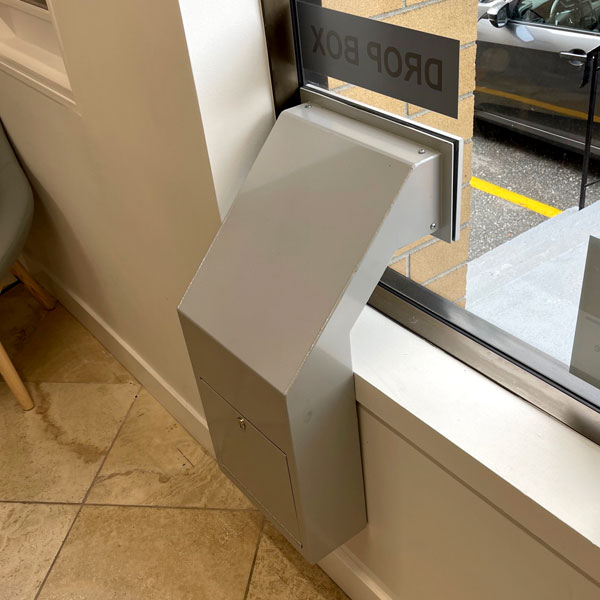 Custom Locking Drop Box
This custom steel drop box with locking access door allows for late night mail or document drops when the building is closed. It also serves offices that are closed to the public due to public health concerns.
The box is designed to be too narrow to reach down into the collection box from outside. It's custom sized to fit the space to mount to the glass and the pony wall below.
Rain Awning for Community Mailbox Area
For commercial or strata properties, keeping mailbox areas sheltered can help prolong the life of your mailboxes by keeping rain and snow away. It also serves to shelter tenants as they get their mail.
This awning is built from steel framing with a galvanized corrugated roof. Strong construction helps to withstand high winds. Anchored to the wall and sealed against rain running down between the awning and the building.
Mailbox Security Gallery