Bike Rooms and Bike Cages
Bike rooms or bike lock-up cages are an ever important feature in residential and commercial buildings. We will design, build, and install a custom fitted bike cage to fit your space and help keep bikes safe and secure. Bike cages utilize the same various design and security features as our area security enclosures.
We can also retrofit an existing room as needed to re-task it into a secure bike room.
Bike Racks
We can also help you with layout, fabrication, and installation of bike racks for your bike room. Along with best practices, we will help you optimize your space to maximize the number of bicycles your bike room can accommodate.
Bike racks can be wall mounted, floor mounted, or a combination of both to properly outfit your bike room. Bike racks are installed using concrete anchors with security hardware for optimum protection.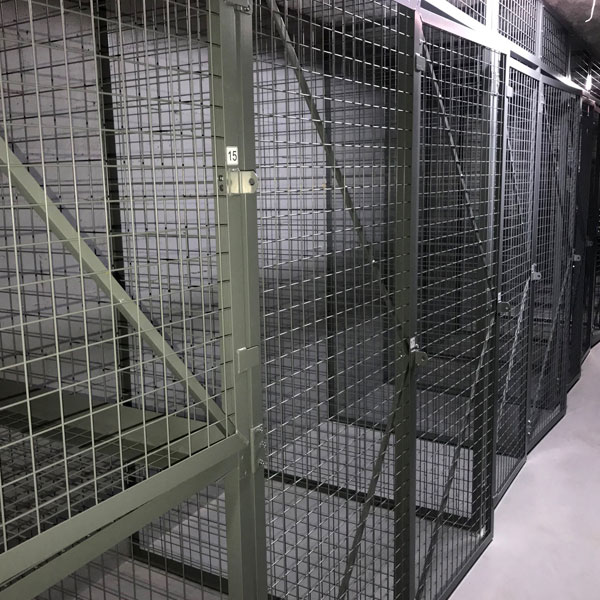 Storage Locker Cages for Strata Buildings
Custom sized storage lockers to fit your space. Call us to;
Fabricate and install standard style steel mesh storage locker cages
Repair or upgrade security on your existing cages
Upgrade door security for your community storage room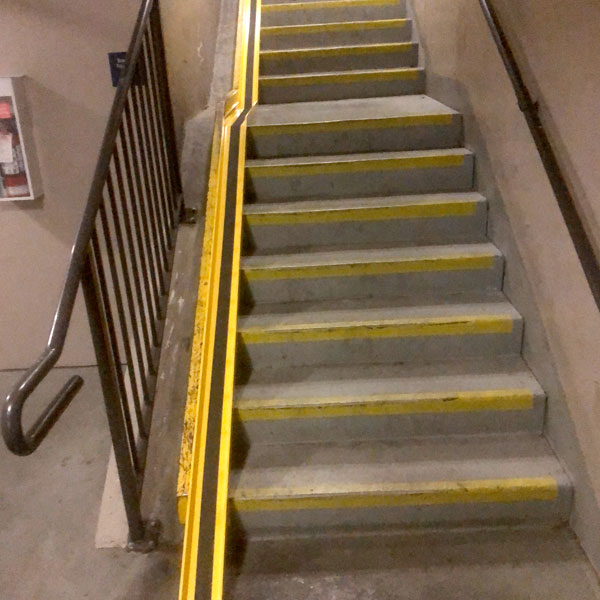 Bike Ramps for Stairs
With the increasing demand for green energy solutions, buildings are welcoming more and more bike traffic. Walking bicycles up and down stairs is much easier with a bike ramp and we custom build bike ramps. Features include:
Solid aluminum construction
Powder coated safety yellow
Grip strip along path
Anchored securely to stairs
Bike Racks, Bike Rooms, and Bike Cages Gallery